About Dr. Mayes
Dr. Melba Mayes graduated from Loma Linda University School of Dentistry ("LLU") in 1996. She practiced general dentistry for a few years before returning to LLU for her post-doctoral masters degree in pediatric dentistry.
Since completing her post-doctoral education in 2000, Dr. Mayes has worked as a pediatric dentist in private practice and as adjunct faculty in LLU's pediatric dentistry program.
She is an active member of the American Academy of Pediatric Dentistry, American Dental Association, California Society of Pediatric Dentistry, California Dental Association, and Tri-County Dental Society.
Dr. Mayes was born in Nicaragua and lived in the Inland Empire from the early 1980s. She and her family have lived in Chino Hills since 1996. She is the happy parent of two young children, Alec and Marianne. As a parent, Dr. Mayes understands the special dental needs of children, and thus decided to open her own dental office. She wants to extend her expertise as a pediatric dental specialist to the children of a community she loves.
Dr. Mayes' practice is located in Chino Hills, California, in the Chino Hills Professional Plaza.
Dr. Mayes and her staff practice patient-centered pediatric dentistry solely dedicated to infants, children, and adolescents. The goal is to ensure healthy, happy smiles for a lifetime. The staff takes responsibility for the oral health, comfort and safety of each child and as a result receives continual training on new pediatric dental techniques and materials. We have the latest clinical and sterilization equipment.
Children and parents are treated to a warm, comfortable office filled with the sights and sounds of childhood. Patients are encouraged to express themselves freely, whether joy, fear, or excitement. Parents are invited to join their children in the treatment areas, if desired.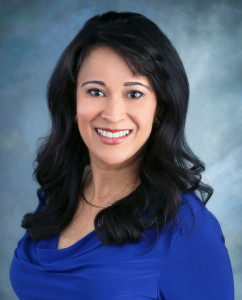 Education
Master of Science, Pediatric Dentistry
Loma Linda University – June 2000
Class Rank: Top 5%
Doctor of Dental Surgery
Loma Linda University – May 1996
American Society of Pediatric Dentistry Merit Award
Class Rank: Top 10%
Bachelor of Science, Biology
University of California, Riverside – June 1992
Employment
Faculty in Pediatric Dentistry
Loma Linda University School of Dentistry
Loma Linda, California
1999 to 2002