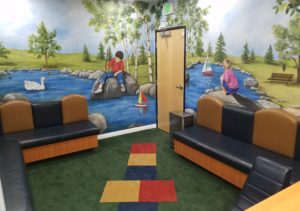 Welcome to Dr. Melba Mayes Pediatric Dentistry! At our practice, children and parents are treated to a warm, comfortable office filled with the sights and sounds of childhood. Patients are encouraged to express themselves freely, whether experiencing joy, fear, or excitement, and a parent may join their child(ren) in treatment areas if desired to provide additional comfort.
Patients immediately see and experience our staff's high standards of dental professionalism through compassionate, personalized care, and through their interaction with the patients, parents, and each other. Dr. Mayes and her staff practice patient-centered pediatric dentistry, treating a wide range of influences on dental health. Our staff takes their role in your child's health, comfort and safety very seriously, and receives continual training in new dental techniques, equipment and materials. Dr. Mayes is a member of the American Academy of Pediatric Dentistry.
She is a pediatric dentist based in Chino Hills, California, and is located in the Chino Hills Professional Plaza. Feel free to give us a call with any questions you may have. We look forward to your visit!